York.ie Exclusive Interview with CEO Kyle York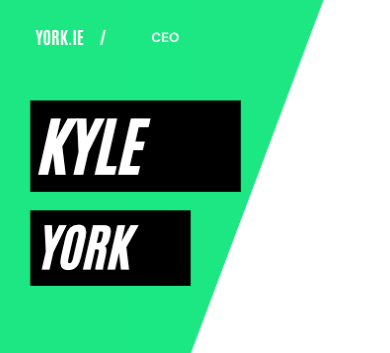 My guest on the Tony Shap Show is Kyle York, CEO and Co-founder of York IE. Kyle explains his unique portfolio and operational approach to business and early-stage investing. In this interview, his passion and motivation for serial company-building come through loud and clear, and it's energizing to spend 20 minutes with him.
Company Name: York IE
Your company url/domain: York.ie
Company Linkedin Profile URL: https://www.linkedin.com/mwlite/company/york-ie
What does your company do in 5 words or less?
Invest, and consult.
Your 50 Word Bio:
Kyle York is co-founder, CEO and managing partner at York IE where he sets the company's vision of building a vertically integrated investment firm powered by market data and analytics focused on growth, go-to-market and strategy. Kyle works closely with entrepreneurs, operators and investors to help them realize their shared ambition to build good companies, create new jobs, grow generational wealth and impact the world. Investing in over 80 startups over the past decade, Kyle is a board member for Canvs, Assent Compliance, CloudApp and Forcivity and is also a co-founder and board member for 3rd generation family business, YORK Athletics MFG., an ecommerce footwear brand in Boston.