topgrowthmarketing.com Jack Paxton CEO Exclusive Interview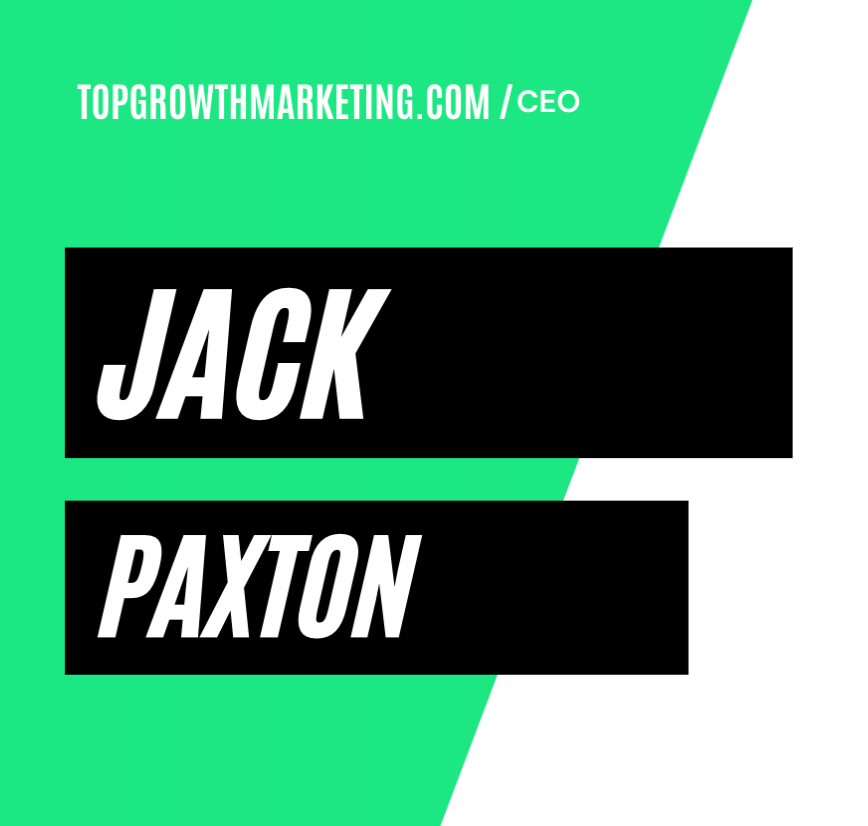 Company Name: Top Growth Marketing
Your company url/domain https://topgrowthmarketing.com/
Company Linkedin Profile URL linkedin.com/in/jackpaxton
What does your company do in 5 words or less?
Help brands grow online.
Your 50 Word Bio
Full-stack digital marketer and founder with $150 million+ in profitable ad spend through TopGrowthMarketing.com. His mission is to create awesome marketing software (vyper.ai and hyax.com) products that help brands scale their customer base and revenue.