Dan Greenberg CEO of Sharethrough Exclusive Interview with Tony Shap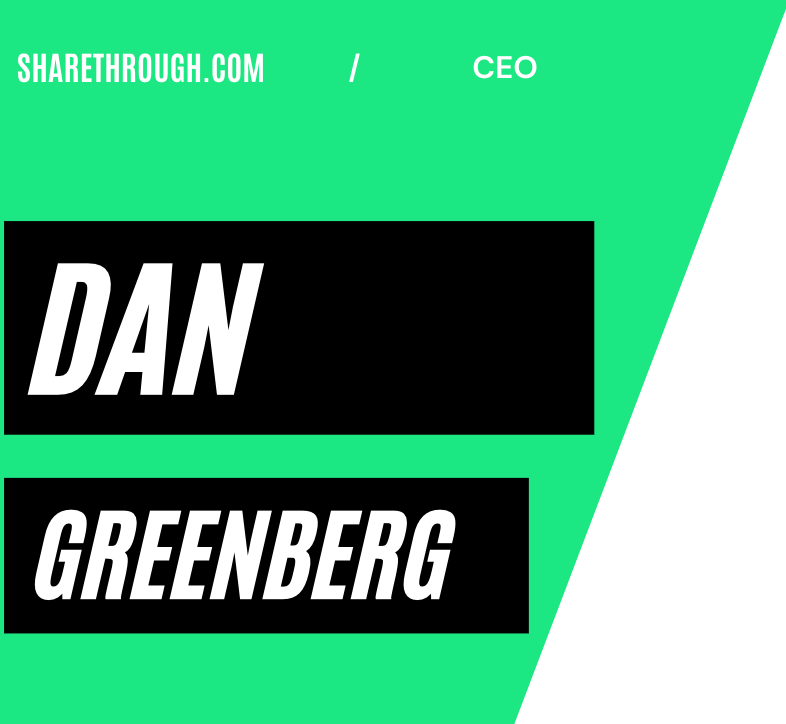 Dan Greenberg
Company Name: Sharethrough
Company URL: https://www.sharethrough.com/
Company Linkedin Profile URL: https://www.linkedin.com/company/sharethrough
What does your company do in 5 words or less?
Powering ads that fit in.
Bio
Dan is the CEO & Founder of Sharethrough, the largest independent native advertising platform that powers in-feed native ads for publishers like Forbes, Time and CBS and enables marketers like Coca Cola and P&G to programmatically distribute branded content at scale.
https://twitter.com/dgreenberg