D Sharma Co-Founder & CEO of Wellness Coach Exclusive Interview with Tony Shap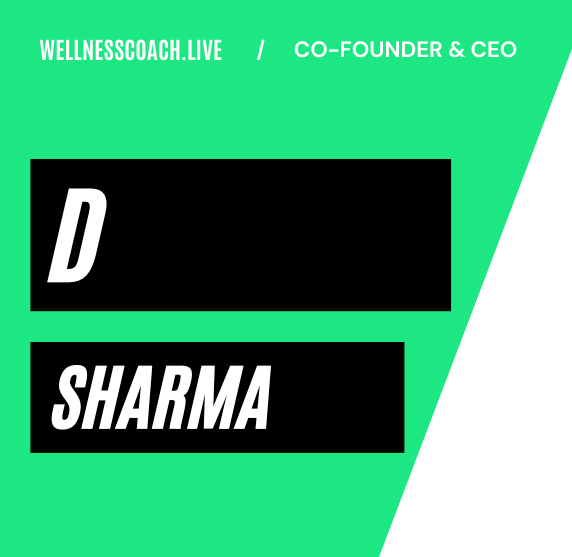 D Sharma
Company Name: Wellness Coach
Company url: https://www.wellnesscoach.live/​
Company Linkedin Profile URL:
https://www.linkedin.com/in/dsharmami...​
What does your company do in 5 words or less?
Digital wellness platform providing coaching
Bio:
D Sharma is the Co-Founder & CEO of Wellness Coach. D began his career at Nokia then moved to the U.S. to launch a series of companies. Today, D is taking his love for meditation and investing to growing Wellness Coach and investing in various startups and growth funds.