Bruce Lipian Co-Founder and Managing Director of StoneCreek Capital Exclusive Interview with Tony Shap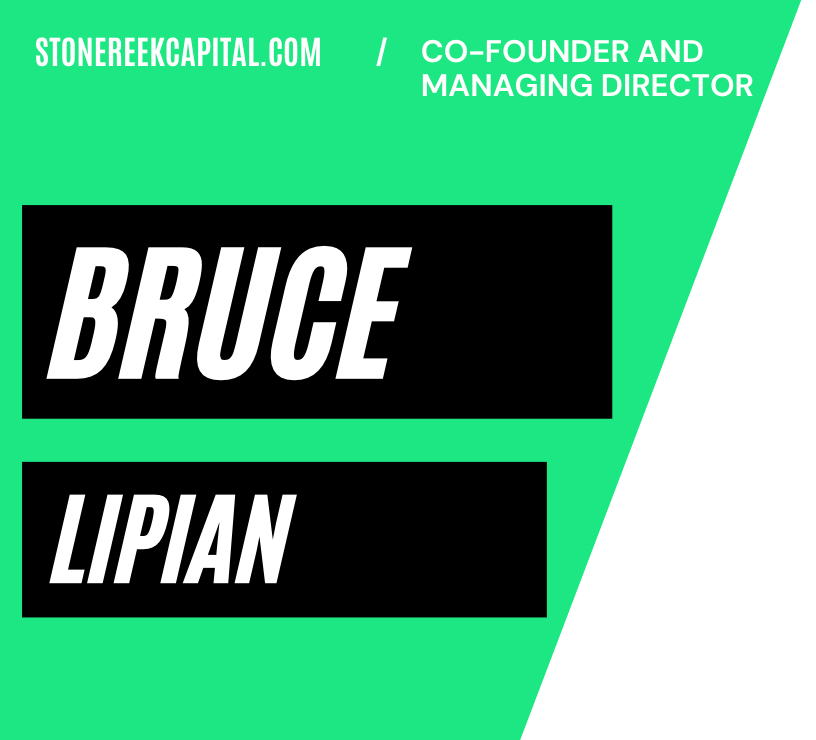 Company Name: StoneCreek Capital
Company URL: stonereekcapital.com
Company Linkedin Profile URL
https://www.linkedin.com/in/bruce-lipian-6504001/
What does your company do in 5 words or less?
Private Equity Management Buyouts
Bio:
Co-Founder and Managing Director of StoneCreek Capital. Founded in 1992, StoneCreek is an independent private equity sponsor focused on investing directly in growth-oriented management buyouts. BA (economics) from the University of Washington, MBA (finance) from the Wharton School, University of Pennsylvania.